This is article three of my four Vista blogs. I have spent some time looking at, and working with, Vista and have separated various new features into several different articles. In this article I am going to talk about the Start Menu.
Searching
The search bar in the Start Menu can really save a user's time and reduces frustration when a file cannot be found - trust me it helps! You don't have to worry about settings lots of options like you do in the Search window in Win XP either, which makes the whole process a lot quicker. The search will look for files, programs and folders, including control panel options. Users can also select whether to search the computer itself, or the internet.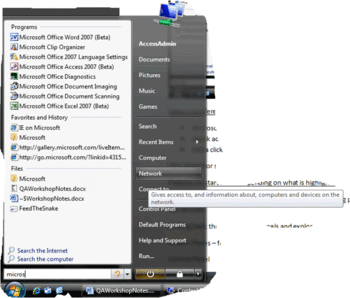 Fig 1. The Start Menu, showing the search bar, screen tip and icon updates.
Pictures on Start menu
This feature sets a picture for each option, which appears in the top right of the menu. Not necessarily a huge leap forward in user interface, but I think it adds to Microsoft's increase in user information. See Fig 1 for example.
Kirsty Lowe